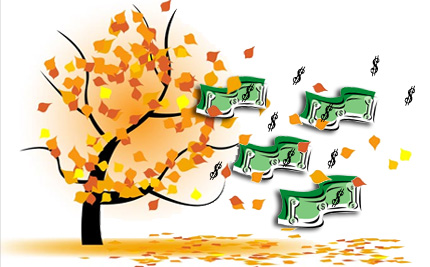 Many individuals who are paying for dental insurance do not realize that their plans provide coverage up to a certain dollar amount annually.

Consequently, some patients are not scheduling the dental treatment they need, deserve, and have insurance to cover. Thus, the insurance revenues allocated to pay dental claims on many patients are never used, and unfortunately, those dollars cannot be carried over year-to-year.
The bottom line: what the patient does not use - they lose.
Clearly, it pays in many ways to schedule the preventive care or other dental treatment that you need. We are here to help you secure the insurance coverage available to you on every dental procedure you schedule.
Call us today: (204) 338.9338 or email us, and together let's make sure that you are in the excellent dental health you've paid for - and deserve.
We look forward to seeing your smile soon!

Drs. Jacob & Abells


---
A reminder our office will be closed Tuesday, November 11th in honour of Remembrance Day.
---
Remember your AIR MILES® reward miles at your next visit! Learn more about it on AdvancedDentalArts.ca. If you don't have a card yet, feel welcome to ask and we'll happily get you closer to enjoying the rewards.
---

®™ Trademarks of AIR MILES reward miles International Trading B.V. Used under license by LoyaltyOne, Inc. and Advanced Dental Arts.